WASTE TYRE RECYCLING MACHINE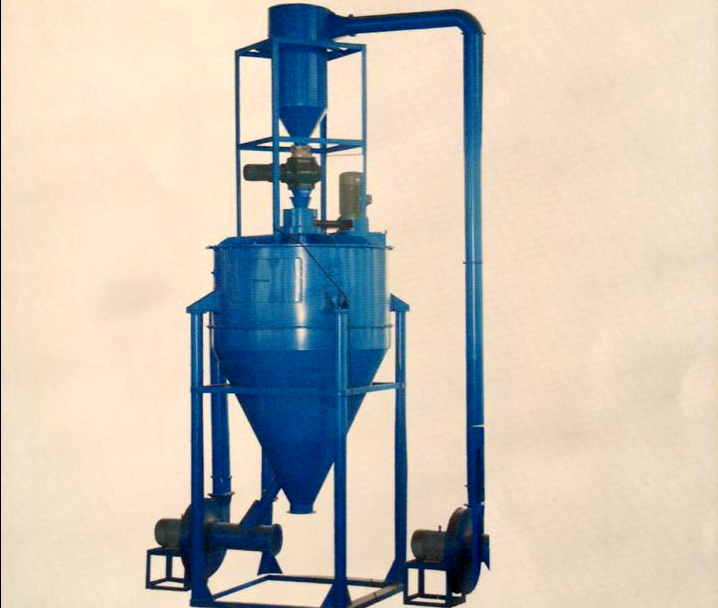 Product Name:Fiber Separator
Product Properties:1. Automatic grading by circulating air current, without friction parts, steady operation, high efficiency and output, one time grading efficiency up to 98%. 2. With rotary valve to keep continuous and even discharging for packing process. 3. Working under sealed negative pressure, without air pollution, durable, low noise and easy installation.
Product Application:Fiber Separator is used to separate the fiber mixed in crushed rubber powder, improving the purity and quality of rubber powder.
Description:Fiber separator is with speed air current to fluidize powder materials in sealed environment, under negative air pressure, light and heavy powders will be set apart , in this way to grade different size of rubber powders
Views:
I. Name:
Fiber Separator, Defibering Machine, Defibrator.
II. Application:
Fiber Separator is used to separate the fiber mixed in crushed rubber powder, improving the purity and quality of rubber powder.
III. Structure:
Fiber separator is with speed air current to fluidize powder materials in sealed environment, under negative air pressure, light and heavy powders will be set apart , in this way to grade different size of rubber powders.
IV. Features:
1. Automatic grading by circulating air current, without friction parts, steady operation, high efficiency and output, one time grading efficiency up to 98%.
2. With rotary valve to keep continuous and even discharging for packing process.
3. Working under sealed negative pressure, without air pollution, durable, low noise and easy installation.
4. Two Years Warranty, Provide necessary spare parts to ensure that the machine can work well for more than 6 years.
5. After-sale service is supported including online training, technical assistance, installation, commissioning, annual maintenance and so on.
V. Technical Parameter:
| | |
| --- | --- |
| Parameter / Model | XSJ-1600 |
| Motor Power | 5.5KW |
| Production Capacity | 3-5MT/H |
| Dimension (mm) | 1600x1600x4300mm |
| Weight | 3200KG |