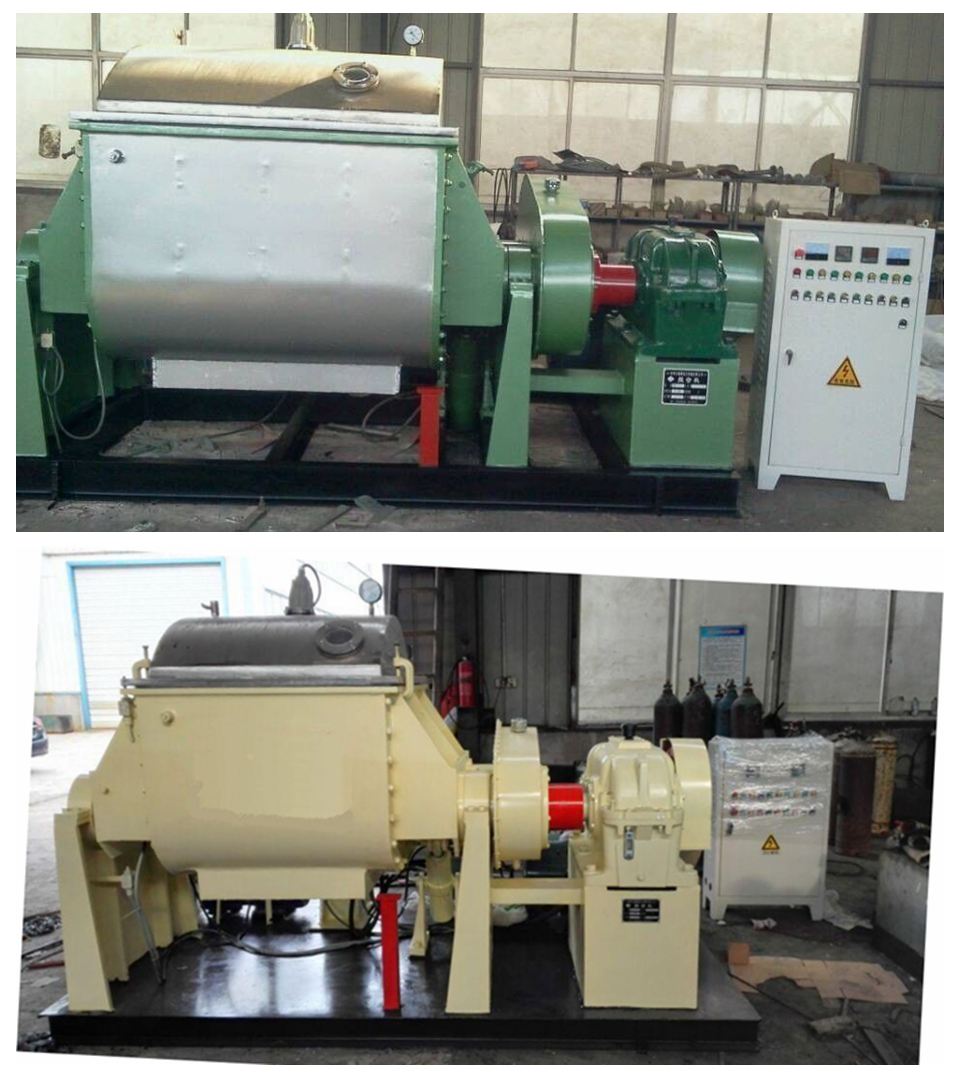 Sigma Kneader For Mixing Fiber Glass
Parameter \ Model

1000L Kneader For Mixing Fiber Glass (BMC)

Total Volume

1000L

Effective Working Volume

600L

Motor Power

45KW-4P 380V 50HZ (SIEMENZ)

Motor Reducer

ZLY280-20 Guomao Hardened Gear

Frequency Converter

55KW-4P TAIDA

Discharging Material

Hydraulic Tilting ≥90O, One Set Hydraulic Station & Two Cylinder

Temperature

Room Temp.

Mixing Chamber Structure

W Shape Chamber, Jacket Design, Similar British Style.

Jacket Pressure Test ≥0.8Mpa.

Boring Process Technology For Chamber, Consistent Gap Between

Blade & Chamber Inner Surface, Have Better Mixing Effect.

Contact Parts With Material

SUS304H Stainless Steel

Inner Tank

14mm SUS304H Stainless Steel

Outer Tank

14mm Q235B Low Carbon Steel

Side Plate

Q235B Medium Plate Stick Welding, 5mm SUS304H Stainless Steel.

Processing Technology

Whole Forming Chamber, Chamber Bottom Two Semicircle Deviation

≤0.5mm, Chamber Side Whole Milling Process. Main Spindle Hole

Adopts Precise Boring Process To Ensure Concentricity Consistent With

Clearance.

Blade Process Technology

Sigma Blade, Cast Steel Integral Casting, Optimized Spiral, Lathing,

Grinding & Static Flat Test. Neck Journal Has Stainless Steel Welding

Cladding.

Casting Base

ZG35-45

Stainless Steel Welding Layer

Second Shot Blast Treatment To Remove Surface Oxide Layer, Precise

Welding 5mm SUS304H Stainless Steel.

Blade Edge

Welding 14mm SUS304H Stainless Steel, Cutting Face Special Form

Thickening Processing.

Blade & Chamber / Side

Plate Clearance

3±0.5mm

Fast Blade Speed

0-39R/Min

Slow Blade Speed

0-25R/Min

Lid Opening

Hydraulic Driving

Lid Material

6mmSUS304 Stainless Steel Circular Lid, 30mm Stainless Steel Frame.

Blade Support Bearing

Self-Aligning Ball-Bearing

Gear Box

Enclosed Gear Box

Shaft Seal

Innovative Design, Stainless Steel Lining Plus O Teflon Ring & Teflon

Weaved Gnarled Combined Seal.

Base

Foundation Of 20 # Channel Steel Molding, Overall Steel Plate Cover.

Reinforced Base, No Need Cementing, Excellent Stability.

Overall Structure

Adopts Removable Type Connection Design, No Convenient Welding

Die Parts. All Connecting Screw & Nut Are Steel Material To Avoid

Aging Break.

Controller

PLC Control System: Status Display & Function Of Voltmeter,

Kneading Ampere Meter, Start, Stop, Frequency Converter Forward

Rotating, Reverse Rotating, Hydraulic Driving Tilting Materials &

Restoration, Hydraulic Opening & Closing Lid, Emergency Stop,

Electric System & Operation Chain Design, Controlling Cabinet

Surface Electrostatic Plastic-Coating Treatment. Low-Voltage Apparatus Adopts CHINT.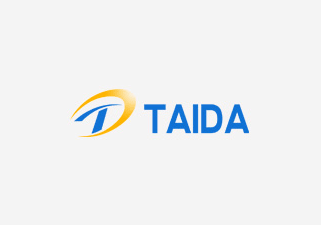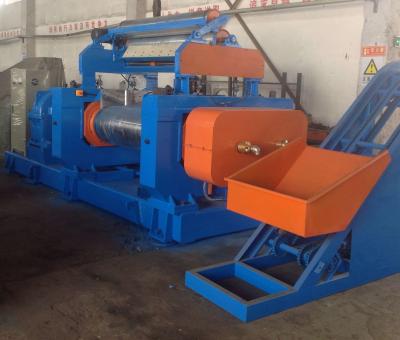 Product Name:Two Roll Mixing Mill XK-560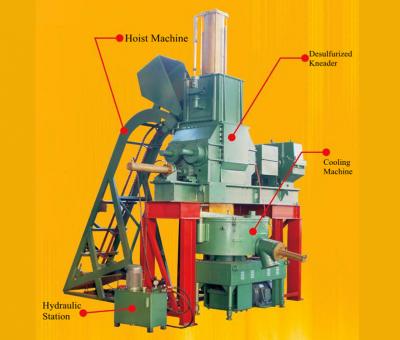 Product Name:Reclaimed Rubber Devulcanizing Kneader